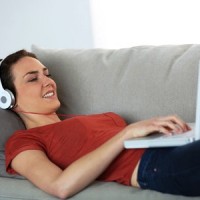 Would you like to work with me one-on-one (virtually)?
Is there an aspect of your life that is less than blissful?
• Are you satisfied with your relationships? Is your family a happy one? Are you surrounded by a community of loving friends? Do you have a love relationship that fills your heart with joy?
• Do you know your purpose in life? Are you living your purpose?
• If you work for someone else, is your job situation a happy one?
• If you're an entrepreneur, is your business meeting your needs, or are you running on a hamster wheel trying to create success?
• Are you as healthy and fit and you would like to be? If you have a health condition, are you managing it well?
• How is your emotional health? Are you filled with energy and enthusiasm, or are you experiencing depression?
• How about your financial life? Do you have financial goals? And if so, are you meeting those goals? Do you spend a lot of time worrying about money?
Join me for an intimate, customized journey to explore and reach your unique objectives and desires, for happiness, health and abundance. This is for individuals, for couples, and for creative entrepreneurs.
Working one-on-one with me is the fastest and most focused way to transform your reality.
Mentoring with me will give you a safe place for your most personal exploration. Together we will develop an expansive vision that reflects your deepest values and desires, along with a can-do plan. I'll provide loving support as you move forward.
Reboot Your Bliss™ private mentoring is a gentle, heart-centered process. It will awaken within you profound insights. I am a practical person, and we'll get practical, but our practical plan of action will be directed by your own inner guidance.
We'll work together to discover and heal the roots of your emotional pain – and yes, most of us have some emotional baggage that is hard to put down without some level of processing.
We'll go as deep as you would like to go, but we'll be working with a purpose: to create that practical plan you can follow to create your total happiness, health and abundance.
I'll give you tools that will make the process fun and easy.
Together, we'll be a dynamic duo (or, if you'd like to include a significant other in this process, a dynamic trio).
This work is not for everyone.
But you will love the process if:
• You're ready to go deep, quickly, and create beautiful change in your life.
• You enjoy personal interaction and attention.
• You are on a path to personal growth, and you're ready to take it to a new level.
• You're at a crisis point in an important relationship.
• You're in the midst of a major life transition, such as a career change, a divorce or death, or a big move.
• You're an entrepreneur and you could use support in getting real about your own value in the marketplace, designing a specific business model, and marketing.
What do I bring to the table?
I have many years of experience as an individual and family counselor. I have a degree in Community and Mental Health, and I trained as a paraprofessional psychotherapist at the Texas Institute of Family Therapy in Houston. I have specialized training in Gestalt therapy, art therapy, and psychodrama.
I founded Good Samaritan Counseling Center in Spring, Texas, and co-founded The Child Abuse Prevention Center of Texas, headquartered in Houston. I owned and operated an affordable housing complex for single parent families, which included a childcare center and a range of social
I have managed social service agencies, trained grant writers, and provided marketing services for non-profit and for-profit clients. I am a writer and the co-author of a number of books on personal development, spirituality and marketing.
I grew up in an abusive, alcoholic home, and I experienced divorce and life as a single parent. I suffered and recovered from years of major depression. Today I am a wife, a mother and grandmother.
I am not a medical professional, and the work I do today different from psychotherapy. Mentoring is a process of standing by you, supporting and guiding you as you explore your own issues, then helping you to devise a practical plan to create the life you desire – filled with happiness, health, and abundance.
In other words – BLISS.
If you'd like to work with me personally to Reboot Your Bliss™, here is the information:
 Single Session of Reboot Your Bliss™
For individuals, couples, and creative entrepreneurs.
We'll meet for a 60-minute session. I've found Skype is the best way to do this.
We'll begin immediately, gently, exploring your desires and the issues that may be blocking your happiness, health and abundance.
You can email me in advance any information you think will help us get started.
This option is a good one if:
• You have a specific issue you'd like to work on, and you would like to receive deep, focused support as you move through the situation.
• You're taking or have taken one of my courses, and you would like an extra helping of personalized one-on-one caring and support.
• You're considering diving into my longer program (coming up soon), but you'd like to experience working with me first.
Your Investment: $149.00/session 
Make payment below and email Jillian@RebootBliss.com to discuss and schedule. Payments are processed through the highly secure Paypal gateway, but you do not need a Paypal account.
It's time for your to Reboot Your Bliss™ – to create a life filled with happiness, health and abundance. I can't wait to work with you!
If you have questions about working one-on-one with Jillian, please email Jillian@RebootBliss.com. There is sometimes a waiting list.