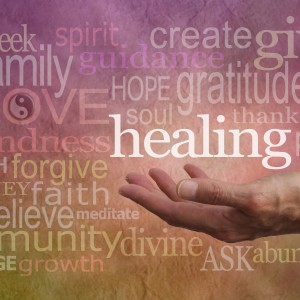 Dempsey's chemotherapy and radiation treatments were completed two weeks ago. We knew recovery would be a long process, but I was taken by surprise the following Monday when he became disoriented. Blood tests revealed his kidney function was crashing. He was admitted to the Cancer Treatment Center hospital unit, where he had recovered from surgery in February, under the care of the CTCA nephrologist.
Cisplatin, the chemotherapy drug given to Dempsey, can, on rare occasions, cause permanent kidney damage, and the specialist was concerned that might be the case.  In order to detoxify his system quickly, Dempsey was taken off all his medications, including the drug that keeps his blood pressure regulated.
As his kidney values improved, his blood pressure rose. By Tuesday night it had skyrocketed to 195/100. He suddenly experienced severe chest pain, and an electrocardiogram showed some abnormalities.
CTCA is designed to accommodate most conditions related to cancer, but the hospital does not have a cardiac unit. We were taken by ambulance to a local suburban hospital, where tests indicated he had not had a heart attack, but was quite possibly on the brink.
By this time it was the middle of the night in Austin. I woke up our kids, and three of them flew in on a 7 a.m. plane. At 4 a.m., Dempsey and I were transported by another ambulance to Banner University Hospital, where he was admitted to a monitored ward, a step down from ICU.
A hospitalist came right away to take his history, and first thing in the morning he was seen by another nephrologist and a cardiologist. They ordered tests to be administered over the next two days.
The doctors and nurses at Banner were excellent, but the main hospital is old and the unit cramped and uncomfortable. He was in a double room about one-sixth the size of his private room at CTCA. When Allison, Matt and Brittany arrived, there was barely room for them to stand around him.
Perhaps the most miserable thing for Dempsey was the length of the bed, which was 5 inches too short for his 6 foot 3 inch frame. He slept most of the time, with his legs contorted. Although I asked several nurses and a patient relations representative, they all assured me there were no longer beds.
Later, a nurse at CTCA told me all hospital beds are designed with removable footboards. CTCA has extenders for tall people, but even without extenders, they should have been able to convert the bed so Dempsey's feet could hang over and he could relax his legs.
Dempsey's kidney function rebounded completely within a few days, but concern about his heart continued. The cardiologist was discussing keeping him in the hospital over the weekend to monitor his condition.
By Thursday morning, Dempsey had not had any nourishment since early Monday, although he was receiving IV hydration.  At times during the past months, he has been scared and sad, even overwhelmed. Now, for the first time, he was depressed. This was his lowest point.
It was terrifying watching him get progressively weaker. I told the staff I was going to start feeding him again, and getting him up to move around. After more discussion with the doctors, we agreed he would be released with followup outpatient care.
Allison was spending the nights with a friend in Phoenix, and Matt and Brittany were staying in our hotel suite. Although families are not generally allowed to stay with patients overnight, I made friends with the nurses, who pretended not to notice I was sleeping upright in a chair by his bed. During the day the kids stayed with Dempsey, and I finally got some sleep.
One of our close couple friends had made arrangements to come spend the weekend with us, so we rented an Airbnb condo, large enough for all of us to to cook and eat and be together. Matt went out and bought a walker, as Dempsey couldn't walk on his own. Thursday evening we checked Dempsey out and brought him to the condo.
After five months alone in Phoenix, it was so good for us to be surrounded by people who love us – and wonderful for me to have the practical help. The girls returned home to be with their kids on Mother's Day, but Matt stayed almost a week. I was able to get out a couple of times with our friends. Matt fed Dempsey and took such tender care of him, and I powerslept. I slept every night and much of every day through that next Tuesday.
The following Wednesday, we met again with the cardiologist. After reviewing all Dempsey's tests, she concluded it is very unlikely he has any blood vessel blockage. His kidney function is now completely normal, and the radiation burns on his neck have nearly healed.
His primary ongoing issues are the pain in his throat, and the accumulation of thick mucus in the back of his throat. That often triggers his gag reflex, which makes it hard to keep his food down. We know his immune system is compromised. We're focused on protecting him from infection, and rebuilding his body's defenses.
We have learned great respect for the importance of hydration. Cancer treatment leeches water from the body. His collapse and overnight hospitalization mid-treatment was a result of dehydration, and every few days, he would be upstairs in the IM clinic, hooked up to a bolus or two of fluid. Dehydration undoubtedly caused this last emergency with his kidneys, and the cardiac incident was a natural sequel to the kidney malfunction.
As I write this, I am sitting outside in the New Mexico afternoon. We drove here and have been resting with friends in the little town on the Rio Grande where we frequently come to recharge. Dempsey is sleeping about 20 hours a day, so we're taking it slow.
We're heading out soon on the next leg of our trip home to Austin, where we'll spend ten days or so catching up on things and hugging as many kids and grandkids as we can get our hands on.
Early in June, we'll head back here and settle into our friends' guesthouse on the river for the next phase of Dempsey's recovery. As he regains his strength, we'll be employing a number of natural healing protocols. He will slowly begin reintroducing food by mouth; the goal is to have him off the feeding tube within three months. He hopes to return to work by early September.
While we were in Phoenix, we met some wonderful people. The doctors and staff at CTCA provided not just state-of-the-art treatment, but kindness and genuine warmth. I think it takes special people to work in that setting, allowing themselves to form attachments to patients who may or may not survive.
There is an irony in conventional cancer treatment. Within we arrived a few months ago, Dempsey was a big, strong, guy who appeared the picture of health, Today he is frail and weak. Fortunately, we know his physical condition is temporary, but it is entirely the effect of the treatment. Yet, if we hadn't chosen that treatment, he would likely not be with us today.
One day conventional medicine will have a better way to treat cancer, but for now, this is it.
If conventional treatment had not had something significant to offer us, we might have made a different choice. In the case of Dempsey's particular cancer, however, people who go through the treatment he endured can have an excellent expectation of beating the disease. If there is no recurrence within the first year, the chance of a complete and permanent cure skyrockets. As Dempsey says, if he had to have cancer, we're grateful it was this one.
We met so many patients, some of whom will go home to continue their lives and many who will not survive their disease. At the Center, and at the hotel where we and many other patient families stayed, we saw hundreds of examples of loving commitment. Husbands and wives, like us, came with a spouse in attendance. Parents, children, sisters, brothers, in-laws and friends were there to support their loved ones. It was inspiring – a reminder that, as my friend Sister Marybeth Lloyd likes to say, people are so good.
Speaking of Sr. Marybeth, her sisters in the order were all praying for us, along with a number of other churches. We met a man at the Center, named Norm, who was there as caregiver for his son-in-law. His wife was there as caregiver for their daughter. Both of the younger couple had cancer, and Norm and his wife had moved into their home to support them. Norm is Mormon, and he has L.D.S. wards in several states praying for us (as we do for them).
Dempsey's friends at work have donated hundreds of hours of vacation and sick leave so that his salary can continue. They even took up a collection and sent us money, which left him in tears. His co-workers text him regularly, and they have told us they read these updates together and pass them around. Many of them send him scripture verses.
A Facebook friend and someone I've known professionally for many years sent us a prayer via Messenger every day throughout the months. Several families tell us they keep a candle lit for us. Hundreds of other social media friends have told us they are praying, or, according to their personal belief systems, sending us healing energy. Scores of friends have sent comforting messages, or shared their own experiences.
We've been overcome by the outpouring of support we've received on social media. Every post or blog article has been met with such love. Dempsey has heard from cousins and friends he hasn't seen since his New York days. Old friends from my high school days have prayed for us, contacted us and sent encouragement.
The people reaching out to us include a number who have lost their own husbands or wives, or lost children. Some of them are themselves fighting cancer, or other illness. I am humbled by those people, who have taken the time to think of us in the midst of their own challenges.  We hold those people in our hearts, and pray for them.
Our families have, as always, been there for us. Dempsey's sister, and my sisters and brothers, have extended their love and support. Our kids and our grandchildren have held down the fort at home, and through calls and texts, kept us connected to the family that means everything to us.
We are exceptionally fortunate in our friends. They have been there for us at every turn, encouraging us with calls, cards, and notes. Over the decades, we have seen each other through so much, always lifting each other up.
We are still reflecting, as we probably will for some time, on the purpose this experience is serving in our lives. We know it has deepened our already close relationship, and heightened our gratitude for life, health, and people. I'm sure more remains to be learned, as we go forward.