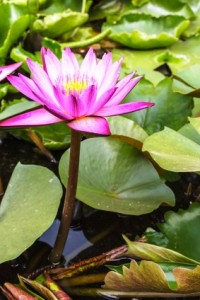 Hello, and welcome. I'm Jillian Coleman Wheeler. I'm so happy you are here. I believe there are no accidents. We draw to ourselves the people and the resources we need when we are ready for them.
Are you ready to change your life?
What are you longing for right now?
Whatever you want, the Universe wants it for you. All that's standing in the way is your own ability to receive.
It's time to open your heart to joy and abundance!
If you're ready to change your life, I am here to mentor you through the process.
I believe you are your own expert. You already have within you everything you need to fulfill the promise of your life.
You have already done a lot of personal growth to get where you are in your life today. I know that. My work is to be a mirror for you, a guide, and a support person.
Life Change Mentoring focuses on 3 areas:
Professional
Do you want more money? More fulfillment and success in your career? Or do you want to build a business of your own, and have true financial freedom?
Relationships
Do you want more love? A satisfying intimate relationship, a happy family, or deeper friendships?
Lifestyle Design
Or are you simply ready for more excitement, adventure and fun in your life?
My own life experience has prepared me to be a mentor. I survived an abusive childhood and a difficult divorce. I struggled as a single parent. I overcame crippling long-term depression and learned how to reclaim the joy we were all meant to have. Eventually I remarried and expanded my family, and today I'm living the life I once only dreamed about.
I trained and worked as a counselor. I've founded several non-profit agencies, and owned successful businesses. I'm an author, a speaker and a teacher.
If you would like to stay in touch with me, please sign up for my 7 Secrets to Change Your Life. It's absolutely free.
Please spend a little time exploring my website. Read my blog. You may want to check out some of my products, such as Change Your Life with Intuition, and Your Life Change Roadmap.
To create even more powerful change in your life now, join me in a Life Change Mastermind, or your own Personalized Mentoring Program. I'm looking forward to getting to know you.
(The photograph above, like our logo, is a Lotus Flower. The Lotus is a symbol of rebirth and renewal.)